Change to the Events calendar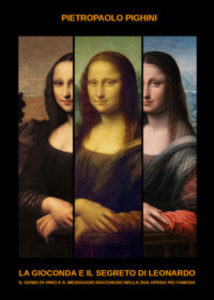 The event of November 14th was canceled, but on the 21st we will make room for Leonardo da Vinci and his Gioconda, thanks to Pietropaolo Pighini. Why is the poplar table on which the Gioconda has been depicted measuring 53 x 77 cm?
Why did Leonardo make two more copies of his masterpiece?
Why do you read the number 72 under an arch of the bridge in the painting?
Who is the woman immortalized in the most famous portrait in the world and why is she without eyelashes and eyelashes?
Pietropaolo Pighini is able to make us observe Leonardo's painting through another point of view, analyzing each element and guiding the reader to discover its hidden meaning.