For this route we suggest a journey to discover the characters found in a vast area around the Garfagnana, from Lucca as far north as Pontremoli, taking in the Apuan Alps with a few side trips "here and there".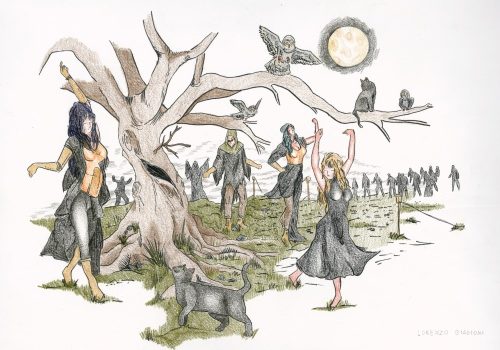 This territory is defined by the presence of one particular type of being, the streghi (fairyfolk), so we have called this area the "Kingdom of the fairyfolk".
These will not be the only characters to be met on our travels, we shall come across many others, starting with the goblin, known mostly here as 'Buffardello'.
The journey, as already mentioned, will follow the meanderings of thousands of variants that we shall meet progressively as our researches continue.
In this initial phase we will follow geographical connections only, through our choice of documents and further research. The narratives, on the other hand, will be centred on a single character type without reference to space or time.
Umberto Bertolini
Translation by Linda Barwick, The University of Sydney, Australia