This room is born from the need to save the artifacts of folklore present and the old working frame. The objects find in-depth information through internet connections on the personal tablet or in the museum's equipment.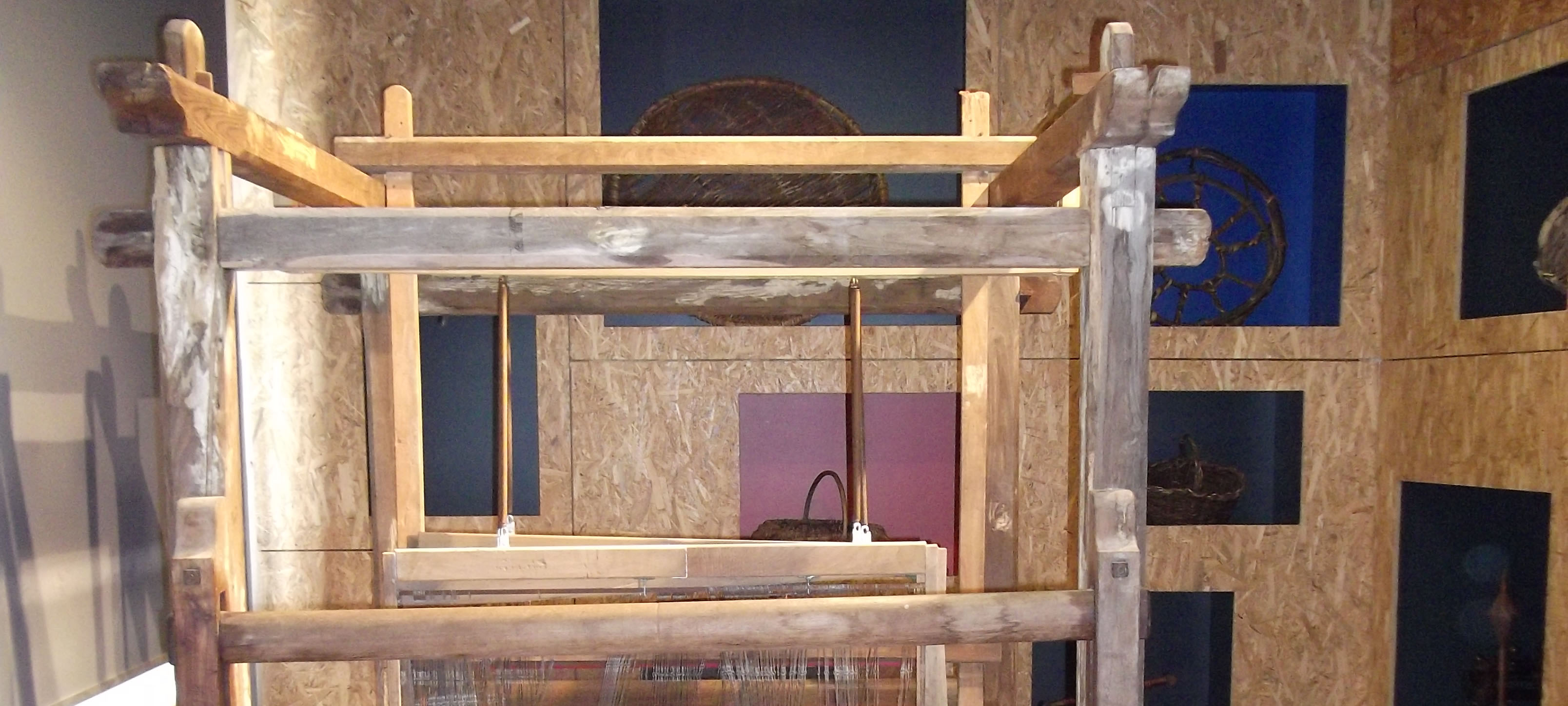 The plot lends itself well to weaving as a metaphor for the construction of the story through the colored threads of the "logical schemes", part of the teaching of this museum. The background of the room is made up of tales from the oral tradition.
In this room there is also a corner with a computer and a large screen that allow you to view the materials in the archive, with the possibility of doing personal research on the Museum database.
The baskets and the frame
The baskets derive from an exhibition on traditional braiding in the Lucca area, organized by the Centro Tradizioni Popolari of the province of Lucca directed by Gastone Venturelli; the exhibition was set up in Rome in the National Museum of Popular Arts and Traditions from 28 December 1984 for the duration of 30 days.
In 1999, on the occasion of the dedication of the Municipal Library in Piazza al Serchio to Gastone Venturelli, the heir Maria Elena Giusti donated some baskets to the library itself. In designing the new museum, which was located in the library space, it was considered important to create a special section for these baskets, saving them from further movement and enhancing the metaphor of intertwining. Subsequently the site of the library and the museum was closed following a seismic event and so the baskets were taken to the new museum site.
The history of the frame, still in working order, is similar. In this case it is an object purchased together with two others, for laboratory activities of the Magliano school and the surrounding area. Over time the other two have disappeared and this, finding no more a place in the school building, was moved to the current room, where he found new life.