The heart of the museum: a space to narrate, free for everyone, to present books, hold conferences, to enter the maze of the museum.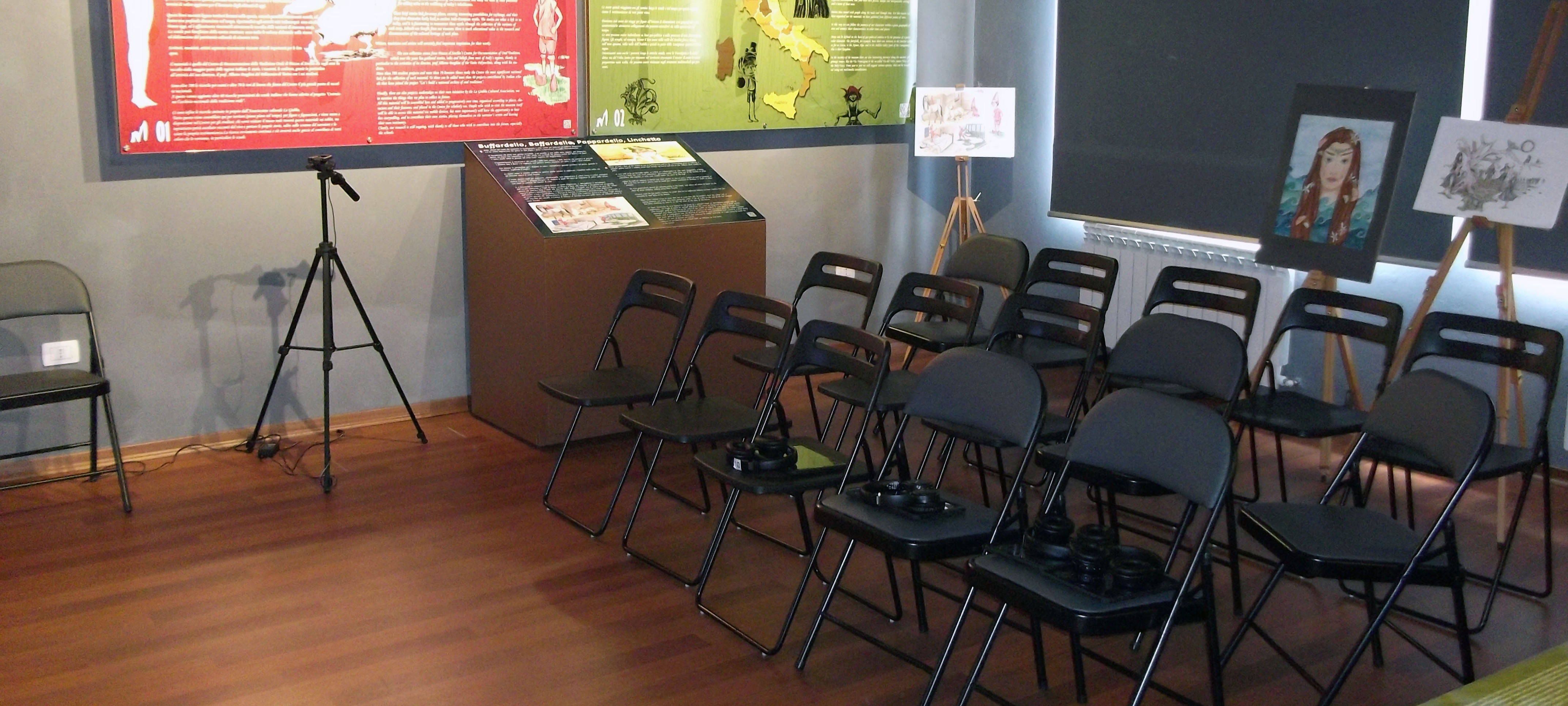 Large traditional tables prepare the visitor for the journey; help in the journey the supplied tablets and the big screen in the room.
Drawings
The drawings currently on display in this room are the result of common activities between the Museum and the students of Professor Enrica Giannasi of the "Passaglia" Musical Art School in Lucca for the school year 2018-2019. These drawings draw inspiration from the reading of our stories and are therefore representative of the various figures of fear they deal with.